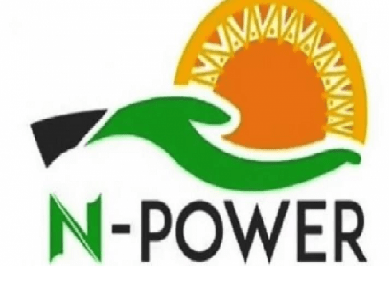 After more than eight months, the federal government has officially launched the Batch C N-Power programme, which is one of the National Social Investment Programme (NSIP) initiated by the Buhari-led administration, aimed at lifting Nigerians out of poverty.
During a press briefing and launch of the Batch 'C' N-Power on the National Social Investment Management Systems (NASIMS) Thursday in Abuja, the Minister of Humanitarian Affairs, Disaster Management and Social Develop, Hajia Sadiya Umar Farouq, said one million beneficiaries would benefit from the Batch, though structured into streams one and two.
She said applications have been developed for beneficiaries to be able to receive N30,000 stipends on a monthly basis and to interact with government officials; in order to address possible abnormalities and resolve concerns.
She said: "The N-Power programne provides young Nigerians an opportunity for employment since its inception in 2016 under Batch A and B, with about 500,000 beneficiaries catered for. Today, we have reached another milestone in the process of recruiting and onboarding of the Batch C N-Power beneficiaries beginning with 500,000 beneficiaries.
"The N-Power Batch C, as launched today, is structured to onboard one million new beneficiaries, beginning with an initial 500,000 beneficiaries in the first stream, and a subsequent 500,000 in a second stream, all aligned to the national policy drive of lifting 100 million people out of abject poverty in 10 years.
"Furthermore, the N-Power Batch C will strategically drive the acquisition of a bouquet of usable skills for each beneficiary with the goal to ensure they are economically more active and possess the right vocational skill set to attract gainful employment on graduation.
"It will increase national employment indices and ensure the productive desire of engagement of millions of youths with the ultimate desire improve cohesion and national security. It will reflate and stimulate the economy since the beneficiaries will be paid a stipend of 30,000 per month, thus improving their disposable income levels as well as positioning them as better economic agents.
"As we launch the N-Power Batch C today, all N-Power Batch C
applicants are required to log into the N-Power Self Service portal on
www.nasims.gov.ng and update their records, following which they
may proceed to take the mandatory online test in order to progress to
the next level of selection. Further information on how to log into the
portal will be sent via sms and email to Batch C applicants.
"Furthermore, a dedicated support helpline has been provided to aid
applicants through the process above. For complaints and enquiries,
applicants are advised to all +234(0)18885011 or email
support.npower@nasims.gov.ng. It is worth noting that the selection process for the N-Power program is predicated on merit and equitable representation across all strata of small enterprises with a view to unleashing the entrepreneurial energy among the poor especially women and youth in rural areas
"To ensure transparency, institutional memory and dynamic impact
assessment of the N-Power cluster, it will now be administered
through the National Social Investment & Information Management
System (NASIMS) designed to optimise and compliment the structural
reforms of Social Investment Programs and other activities of the
Ministry, with the systemic use of ICT tools for coordination,
administration, monitoring, and stakeholder management across the
entire process and value chain of all social investment programmes
under the purview of the Ministry.
"By commencing the administration of the N-Power Batch C through
the National Social Investment & Information Management System
(NASIMS), beneficiaries will be able to:
a) Receive their stipends in a timely and efficient manner, have access to a wide range of industry specific contents for optimised learning experience leveraging the enterprise learning management module of the NASIMSs, actively interact and engage with industry experts for hands-on experiences and learnings.
"They will also communicate their concerns and promptly receive feedback form the program implementation teams and other stakeholders from
their comfort zones regardless of their location. Experience a redefined and seamless beneficiary verification
process which addresses the challenges earlier experienced with
periodic beneficiary verification.
"They will experience an efficient transition and exist management plan, which allows beneficiary to be migrated automatically to the "NEXIT
Program for onward possible placement and employment opportunities with Federal Government Agencies.
"Furthermore, special considerations for inclusion of persons living with
disabilities have been taken into account by the Ministry. Consequently,
greater percentage of the onboarding process will be carried out online
and in a decentralised manner via the utilization of the NASIMs
framework.
"I am convinced that this launch and the consequent commencement of the N-Power Batch C is timely and a step in the right direction. I am even more optimistic and hopeful that the N-Power Batch C will exceedingly deliver on the immediate, medium and long term expectations; given the level of planning and collaboration invested."