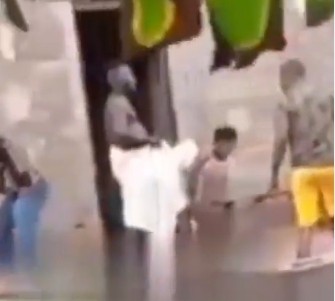 A video has gotten massive reactions on social media, of a married woman who got glued to her lover during a sex bout in Ogun State.
The incident was acclaimed to be spiritual by eyewitnesses and was referred to as a voodoo known as Magun.
Magun which means "Do not climb" in Yoruba is a dreadful charm employed by husbands who suspect their wife of adulterous acts, to punish the woman and her concubine.
The woman in the video was seen crying and begging for help as she couldn't seem to leave the 'doggy' sex-position she was in with the man.
Watch the video below