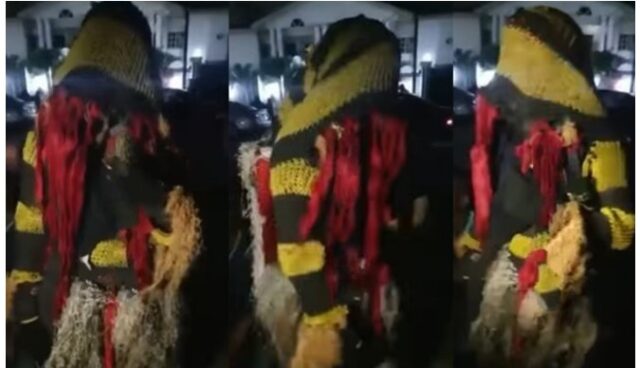 A video that has gone viral on social media shows a masquerade preaching the gospel of Jesus Christ to those interested.
The man was clad in masquerade attire as he stood on the streets preaching the gospel and praying for a crowd that gathered to listen to him.
The masquerade who spoke with a mix of English and Igbo language urged people to accept Jesus into the life.
Passersby stood still to listen to his message as he even quoted the Bible