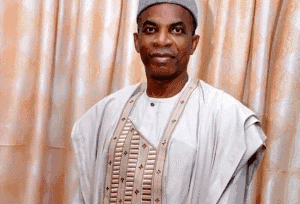 …Deputy State Chairman Hon. Harrison Omagbon KSM remains Acting Chairman.
You will recall that at a State Working Committee meeting that held at the state party secretariat on Tuesday, June 1, 2021, two thirds majority of its members resolved in a motion that the State Chairman Dr. Tony Aziegbemi should step aside while Hon. Harrison Omagbon KSM, the State Deputy Chairman, acts in his place until the determination of the allegations leveled against him.
An Investigative Committee was set up to investigate the allegations and make recommendations for sanctions or otherwise to the State Working Committee. The investigative Committee invited Dr. Tony Aziegbemi for an interactive investigative session on Thursday, June 3, 2021 but Dr. Tony Aziegbemi requested for a 24 hour postponement and he was obliged.
However, on the appointed day and time on Friday, June 4, 2021, a lawyer appeared for Dr. Tony Aziegbemi, armed with a letter stating that Dr. Tony Aziegbemi was ill and therefore indisposed. The Lawyer, with the authority of Dr. Aziegbemi, then appealed for a two week extension. The state working committee met today, June 5, 2021 where the investigative committee presented its report and Dr. Tony Aziegbemi's request was granted.
Consequently, the suspension of Dr. Tony Aziegbemi as state chairman is hereby extended for a further two weeks and Hon. Harrison Omagbon KSM will continue to act as Chairman for the period.
We wish Dr Tony Aziegbemi a speedy and full recovery.
Signed
Chris Osa Nehikhare
SPS PDP EDO STATE