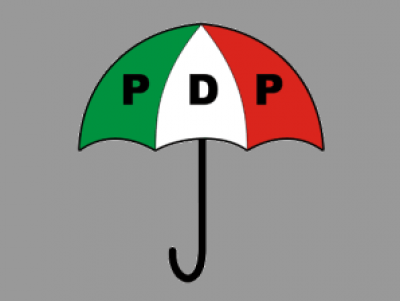 My attention has been drawn to the malicious publication signed by Mr. Chris Nehikhare, the PDP publicity secretary that, the state chairman of PDP, Dr. Tony Aziegbemi has been suspended by the state working committee of the party.
This publication by Mr. Chris Nehikhare is embarrassing, provocative, misleading, and mischievous. There was never a time where the state working committee members met and decided that the chairman Dr. Tony Aziegbemi should be suspended. All the claims in that Mr. Chris Nehikhare's publication were merely falsified, manipulated, and conjured by him, his paymaster, and his cohorts.
I am a member of PDP state working committee. Currently, l am the PDP state youth leader.  We were with the state chairman yesterday the 1st day of June, 2021 till the close of work at about 4pm. While in the chairman's office, there was nothing that is suggestive of chairman  being suspended. It is very disturbing, disheartening,  and embarrassing to read on the pages of social media this morning that, our chairman, who is a peace loving, friendly, amiable, enthusiastic, dedicated, and pragmatic leader has been labelled and maliciously maligned by an overzealous and satanic publicity secretary, whose only stock in trade is to pull others down. It is however unfortunate that we live in a society where honest and straight forward people are slaughtered in the altar of  innocency and truthfulness.
The chairman Dr. Tony Aziegbemi has at all times strived to carry everybody along since he became the party's chairman in the state. Some powers that be, who beleive that PDP in Edo state is their private and personal estate have tried every means to hijack the administration of the party in the state, even when they know what they are doing is wrong.
At this juncture, it is my honest and candid position, so as not to further embarrass ourselves and ridicule the party, Mr. Chris Nehikhare  should immediately  debunk all the claims in that satanic and devilish publication and with immediate effect tender an unreserved apology to the state chairman Dr. Tony Aziegbemi in person and the entire Edo state PDP in general.
Mr.Ehis Destiny
*State Youth Leader,  PDP Edo State.*