Edo born businesse man, Chief Monday Izobeape Udomoh, speaks to Prince Raf Jimoh Omogbai about how chieftaincy title which was conferred on him by George Oshiapi Eghabor, the Omoze 1 of Uwanno Kingdom and other trending Political issues in Edo state
Afemaireporters: High Chief, Can we meet you sir?
High Chief Izobeape: I am Monday Izobeape Udomoh, I am Tony Udomoh's son who passed away 2002, my mum is from Ivianokpodi, I married from Iviukwe Community blessed with children, a business man, a lawyer, interest in Automobile transportation logistics and pharmacy
Afemaireporters: High Chief, Of what value is the Chieftaincy title conferred on you sir?
High Chief Izobeape:  For me, I didn't see it coming, I didn't lobby for it. I didn't ask for it.
Absolutely,  His Royal Majesty Dr George Oshiapi Eghabor , Omoaze 1 Okumagbe of Uwanno kingdom find me worthy to be bestowed on the Chieftaincy title and as such, I value it so much. Is a call to more and higher community service. I have had several Chieftaincy from outside that I declined but since this one is coming from my people, I respect it so much.
Afemaireporters: What is the hope of those calling you both Barrister and High Chief
High Chief Izobeape: Both Legs and hand of a snake are in the belly of that snake. For me, I have multiple names across the world and I know where each name is coming from. I don't like praises just that I don't know how to run away from it because the Bible says, you have to be careful of the praise in gath so did their fathers. So, anyone you call, Barrister, General, High, Monday. In my simple way, if you say hey you, I will respond to you.
Afemaireporters: Some persons expect you to change your name during the conferment of Chieftaincy title but you still prefer your native name Izobeape, Why sir?
High Chief Izobeape: You don't play to the gallery. A drummer have a sole duty of drumming but is never going to give you the leg to dance. In respect of the title, when you go anywhere you keep on hearing Udomoh Monday. Udomoh has been the name that have started ringing years back at 70s but now I think it's time for me to plant a name which my children will also promote and by implications, it is where name goes that is important. And the name Izobeape was given to me by my grandfather and as such, I need to promote it, nourish it and plant it.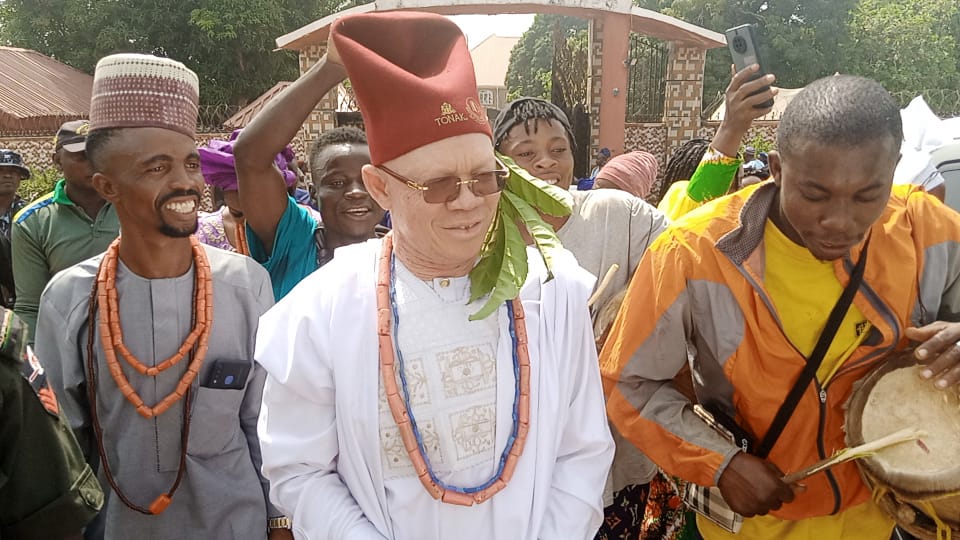 Afemaireporters: You're A Politician Sir?
High Chief Izobeape: Yes,
There two kinds of politicians; professional politicians and there are professionals in politics and that is where I belongs to with the call possible of developing our people.
Continue speaking, take a look at the road construction the Hon. Minister of State and National Planning Prince Clem Agba has instituted Edo State how many community launching do you think we can do take even construct 30kilometre road. It takes Federal Government power. Our party lost the last Governorship election to the wish of Edo People chances of us winning next election, you must agree with me that, APC has the structure spread across the 3 Senatorial district and Edo North being the head the based of APC in Edo State, the chances are there. Is all depends the candidate the party will rally behind, is he sellable, candidate with great capacity, candidate that the ordinary man can access and candidate with great numbers of followers.
Afemaireporters: From our investigation, we discovered that, the Senator representing Edo North, Senator Francis Alimikhena might be contesting for third term. Do you think his chances are high?
High Chief Izobeape: Well, I don't speak to speculations, I like to speak to be specific. Personally, I don't know if the Distinguished Senator Francis Alimikhena is seeking for another tenure.
Moreover that is left the the leaders of the party to decide and as a core party man, whoever the party present, I will throw my support behind.
Afemaireporters: What is your message to your people
High Chief Izobeape: I wish my people, Ivioghe and Weppa Wanno people to embrace peaceful co-existence as well and reconnect back to where and how we use to live together. Let our parents be more prayerful to their children because parental blessings can never be undermined. My message should be, let's embrace love and peace
Finally, I will want to use this medium to appreciate the Okumagbe of Uwanno kingdom, HRH Dr George Oshiapi Eghabor JP for finding me worthy of this honour, long May he reign and rule.