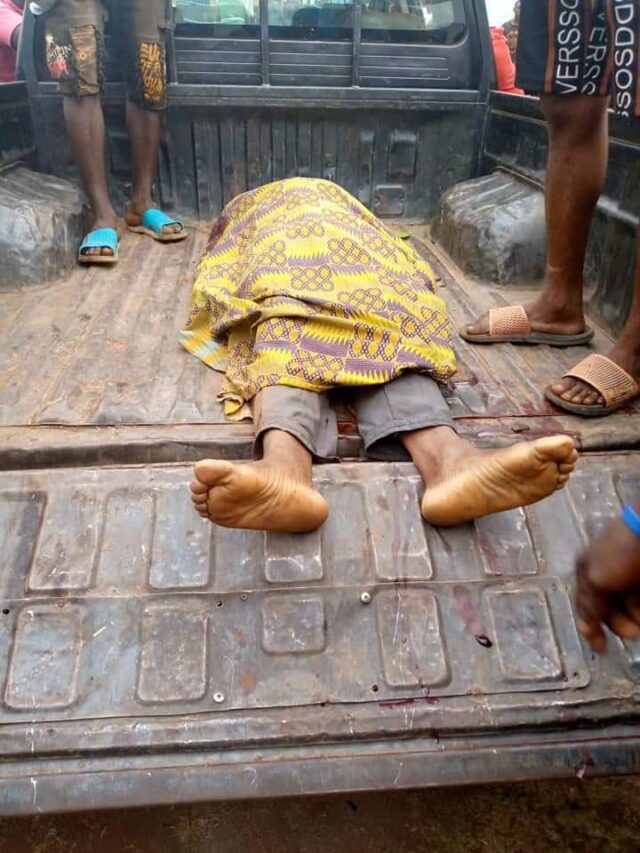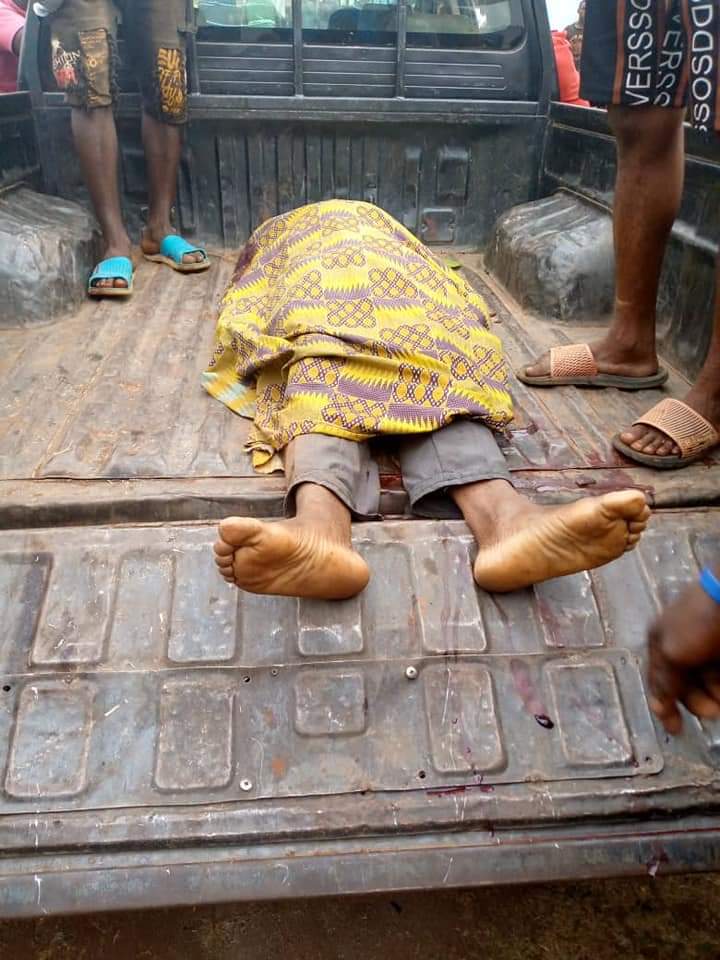 It is another sad day for the people of Jattu community in Uzairue kingdom of Etsako West LGA of Edo state, as unknown gunmen hacked an innocent palm tapper to death at the early hours of today, being Thursday, March 11, 2021.
The man at his early 50s, identified as Mr. Osigwe Ayomonekhai, was said to have set out for his usual palm wine tapping business at Iyuku road, Uzairue community wherein he was attacked by the hoodlums suspected to be (Motorcycle) bike snatchers, as narrated by an eyewitness who spoke under the condition of anonymity, according to the account, Mr. the deceased was heard heard screaming " please don't kill me" but to no avail as the Hoodlums killed him and left with the motorcycle.
According to Edo North Media, it was gathered that the said Palm wine tapper recently got a new Motorcycle which is being suspected to be the reason for the attacked which later led to his death. He is survived by three (3) wives and many children including an aged mother, while his remains will be laid to rest later today.
Recall that AfemaiReporters had reported that Last Saturday, Mr Oshiole Ogboga popular known as Alacrity, was shot dead in his house at Jattu community, the headquarters of Uzaire Clan in Etsako West Local Government Area of the state.
According to reports, the gunmen stormed the house in the early hours of Saturday, March 7, killed Alacrity and robbed his wife Mrs Unela Obogai, of an undisclosed amount of money.
May God save us from the hands of every evil.