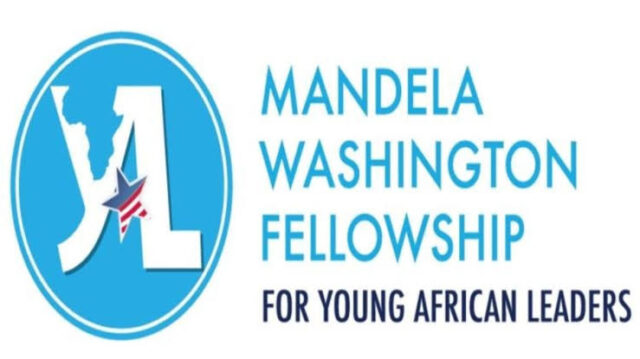 The Mandela Washington Fellowship Alumni Associationhasannounced the call for
applications for the 2021 Beyond School Community Challenge for Secondary School
Students in Nigeria.
Sponsored by the US Mission in Nigeria,the 5th edition of the BSCC provides a platform for
outstandingsecondaryschoolstudentsaged13-18toprovidesolutionstoproblemsaround
them by creating community development projects.
Guided by mentors and their schools,
the students identify the challenge ,proffer a viable entrepreneurial conceptto address the
challenge.
The Challenge identifies top finalists annually from the pool of applications received across Nigeria, where finalists consisting of 3 students and a teacher/mentor per team, are invited to pitch and exhibit their entrepreneurial ideas.
The #BSCChallenge2021 will be virtual for
participating schools.
WORTHOFAWARD
Cash grant prize of N1.5M will be shared amongst the winners as follows:
•Top 3 Winning Project Grant (N400k, N350k & N250k)
•All 30 Students (N300k @N10k each)
•Best Teacher Award-N100k
•Other 2 teachers–N50k each amongst other benefits.
Eligibility Criteria
For the 5th edition of the BSC Challenge, applications shall revolve around novel ideas that have not been tested anywhere to provide solutions that have not been implemented in
any of the under-listed areas.
Each team of students will be required to think innovatively and submit realistic idea(s) that can solve some of Nigeria's current challenges within the  threshold of the grant funding.
Focus areas are as follows:
•Social Insecurity (Kidnappings, Banditry, Terrorism)
•Food Insecurity (Occasioned by incessant farmer sand herders clashes and climate change)
•Youth & Skills Development (Skill gap and unemployment in a youth dominated nation)
•Access to quality Education (Occasioned by social insecurity and Covid-19 pandemic)
To apply
•Teams should fill the e-forms on the MWFAAN website.
See link below.
•There shall be coordinated liveinterview sessions for every team shortlisted for the challenge to ascertain the authenticity of every
Application Cook closes at 11∶59 p.m on September 20th, 2021.
To apply, visit https://mwfaan.org/bscc-application
Signed
Adepeju Jaiyeoba
President MWFAAN