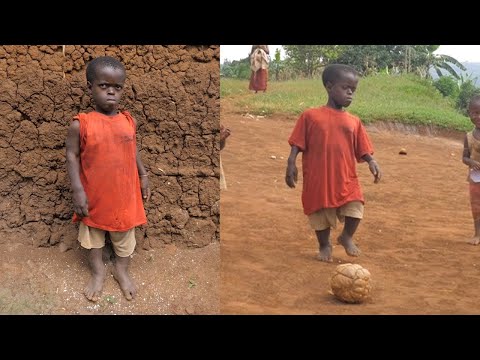 A 20-year-old diminutive lady has shared the touching story of how her disability hindered her from pursuing her desired career path.
According to the young lady who desired to be a professional footballer, she grew up playing football and always dreamt of playing at the highest level, but her disability ruined her dreams.
Afrimax English revealed the young lady was diagnosed with "shortness" and this rare condition was an hindrance in achieving her dreams.
It was gathered that she started school late because she had to wait for a long time to start walking and for her legs to grow longer a bit.
The lady stated that people usually doubt her age and find it difficult to believe she's a girl, according to her, people usually mistake her for a boy because of her stature.
Watch video below,