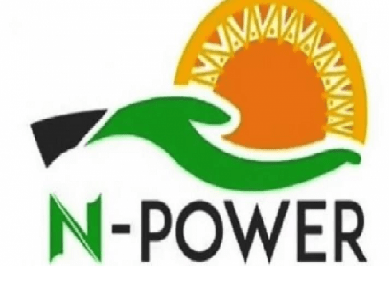 Enrolling fingerprint on the N-power portal is one of the final stages of completing the N-power Batch C verification exercise.
It is mandatory that all shortlisted N-power Batch Beneficiaries are to verify their biometric on the N-power website to avoid disqualification.
STEPS:
HOW TO ENROLL FINGERPRINT ON N-POWER PORTAL | NPOWER VERIFICATION
Go to https://nasims.gov.ng/login
Log in with your email and password.
Click the verification link.
Click enroll fingerprint
Click submit
Enroll Fingerprint on N-power
The steps above ensure you are the bonafide beneficiary of the N-power.
ACCEPTABLE FINGERPRINT DEVICE FOR N-POWER VERIFICATION
Use the following fingerprint scanner for the N-power Biometric Verification
Digita Persona
Futronic
In some cases, a fingerprint located at the back of your phone is acceptable. In cases where you have it, visit any cyber cafe to enroll fingerprint.
HOW TO INSTALL NPOWER BATCH C BIOMETRIC ENROLLMENT SOFTWARE
Login to your dashboard through NASIM Portal
Click on "Verification"
Click on "Capture Your Fingerprint" near the fingerprint icon.
Navigate to the new page "NASIMS (NPOWER) Biometric Client".
https://nasimsbiometric.blob.core.windows.net/enrollment/Publish.htm
Click on "Install" to install the NASIMS N-Power Biometrics Prerequisite application on your computer.
After the installation, click on "Launch" to start the application.
Then follow the onscreen prompts (instructions) to capture your fingerprint and complete your N-Power Batch C verification of biometric data.
N-POWER BATCH C PHYSICAL SCREENING REQUIREMENTS 2021
After being successful in the selection and writing exams/ Test, all successful applicants are to appear in their zonal offices for physical verification with the following documents;
All the N-Power Shortlisted Candidates are to report at their respective Local Government Area in their selected state of resident with the following items:
Print out of Bank Details (BVN)
Original and photocopies of Credentials
State/LGA Identification letters (Certificate of Origin)
Recent Passport Photograph (Coloured Background)
Birth Certificate/Age declaration
Highest Qualification (B.SC, B.ED, HND, etc)
And anything else required.
The physical screening and documentation shall commence soon. Failure to report for Training within the stipulated time will mean that the candidate has declined the offer.
The NASIMS Test Portal is the new test portal for Batch C applicants that have their records are fully updated on the NASIMS portal.
The new N-Power Test Portal nasims.gov.ng is the central management platform for the administration and coordination of Social Investment Programmes under the Federal Ministry of Humanitarian Affairs, Disaster Management, and Social Development.
Module: NASIMS Biometric
Package Name: NASIMS Biometric Enrollment
Publisher: NASIMS (NPOWER)
This prerequisite below is required and should be installed seperately before clicking the Install button:
Biometrics Prerequisite for either 32 bit Installation or 64 bit Installation
The following prerequisite is required and will be install during the installation:
.NET Desktop Runtimes
If these components are already installed, you can launch the application now. Otherwise, click the button below to install the prerequisites and run the application