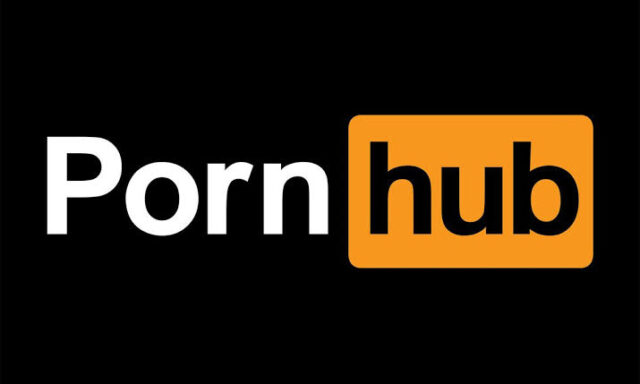 Pornographic video streaming giant, Pornhub, has accepted to open its African office in Nigeria.
The adult content provider who made the agreement while replying to a tweet from Nigerian social media influencer, Shank Comics, disclosed the office would be cited in Ibadan.
Shank Comics, who was tweeting in reaction to the neglect of Nigeria by communication giant, Twitter, who chose Ghana, as the headquarters of its African operation, had in his tweet, asked pornhub when it would open it African office claiming he knows it would be in Nigeria but curious of where in Nigeria it would be located.
Shank Comics tweeted; "How far @Pornhub , when Una go do headquarters for Africa. We know it's Nigeria but I'm not sure if it's beside lautecth, unilorin or unilag . Reply abeg."
Replying, the pornographic content provider, simply posted a logo of the University of Ibadan in the comment box.
See the interaction below;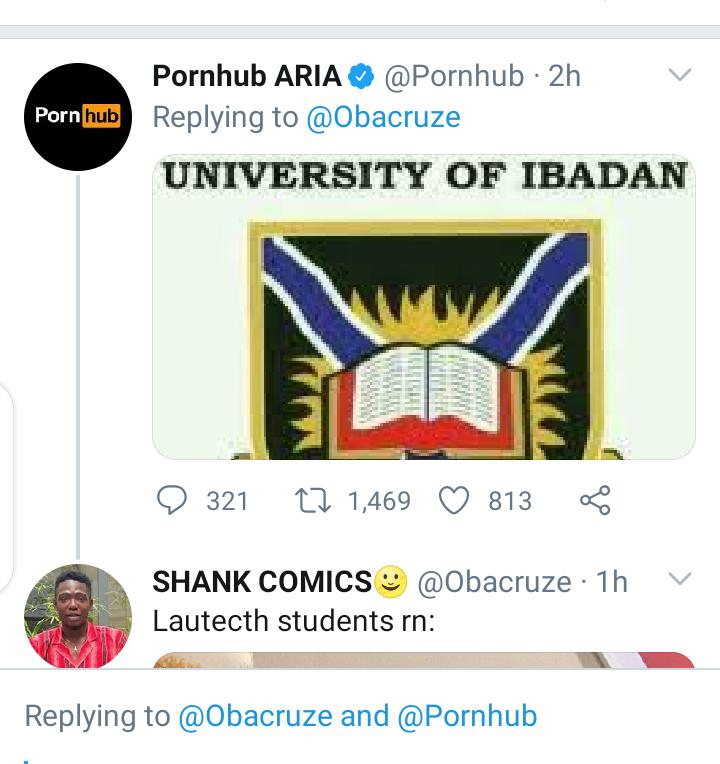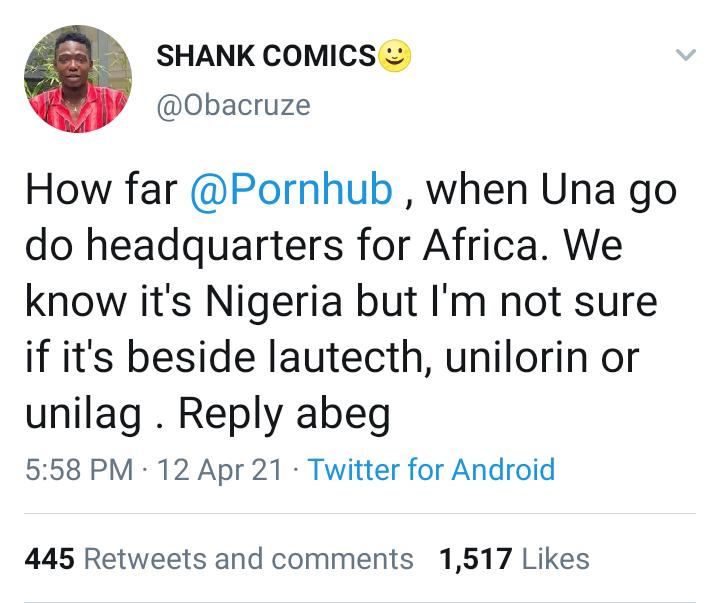 Idoma Voice