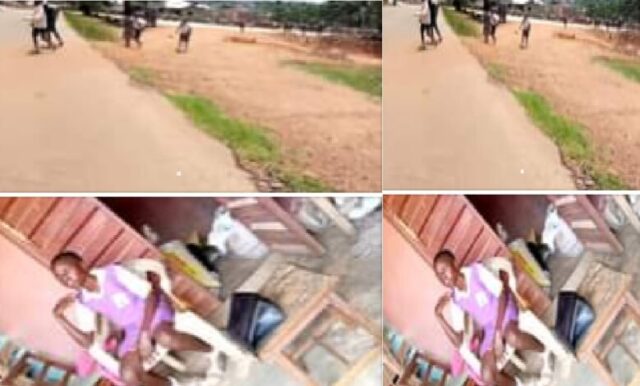 There was tension in Igede Ekiti, the headquarters of Irepodun/Ifelodun local government of Ekiti over alleged that some gunmen suspected to be bandits stormed one of the secondary schools in the town for attempting to abduct the students.
It was gathered that the Fulani herdsmen were trying to abduct students on Thursday morning during the school hours.
Newsflash Nigeria has yet to ascertain the incident, but our reporter confirmed that all the primary and secondary schools in Igede, Iyin Ekiti and its environs in Irepodun/Ifelodun local government was shut down.
Our reporter said that the teachers sent students home in order to prevent the herdsmen from forcefully entering the schools.
One of the residents in Iyin Ekiti, Oladele Ojaomo, who posted on his Facebook timeline, reported that the students of Eyemote and EgiriOke Secondary Schools in the town were sent home in fear of bandits attacked.
He said "Students and pupils across Irepoodun Ifelodun Local Government Area of Ekiti State were asked to go home before closing hour as a result of suspicion that kidnappers wanted to invade schools in the LG.
"Students of Eyemote and EgiriOke Schools in Iyin Ekiti are seen in large numbers in this clip going home before closing hour", he wrote.
Watch the video here: