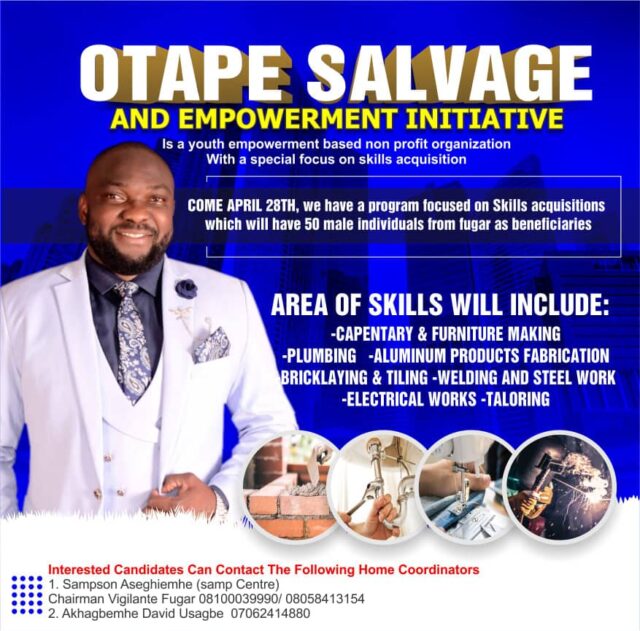 In a bid to put smiles on the faces of the less Privileged and the downtrodden in the society, the management of Otape Salvage and Empowerment Initiative foundation is organizing a one day Skills Acquisition Empowerment programme billed to hold April 28, 2021.
The foundation which focuses attention on skills acquisition areas ranging from Carpentary and furniture Works, Plumbing, Aluminum Products fabrication, Bricklaying and tiling, Welding and Skill Works, Electrical and taloring is expected to empower fifty (50) male Artisans from fugar extraction.
Speaking with ELIAS INAEDE MEDIA GROUP, the founder of the foundation, Comrade Otape Henry Osigbemhe, said, the essence of the programme is to assist Artisans who finds it difficult to buy their working implements especially the downtrodden and the less Privileged in the society.
Comrade Osigbemhe, urged other well meaning fugarians to embark on similar gestures to alleviate the plight of the commoners in the community.
The venue of the programme is the popular fugar Garage, Etsako Central local government area of Edo State and the time is 12; 00pm